James Bond classic furniture makes Mr. Huang's villa more luxurious and beautiful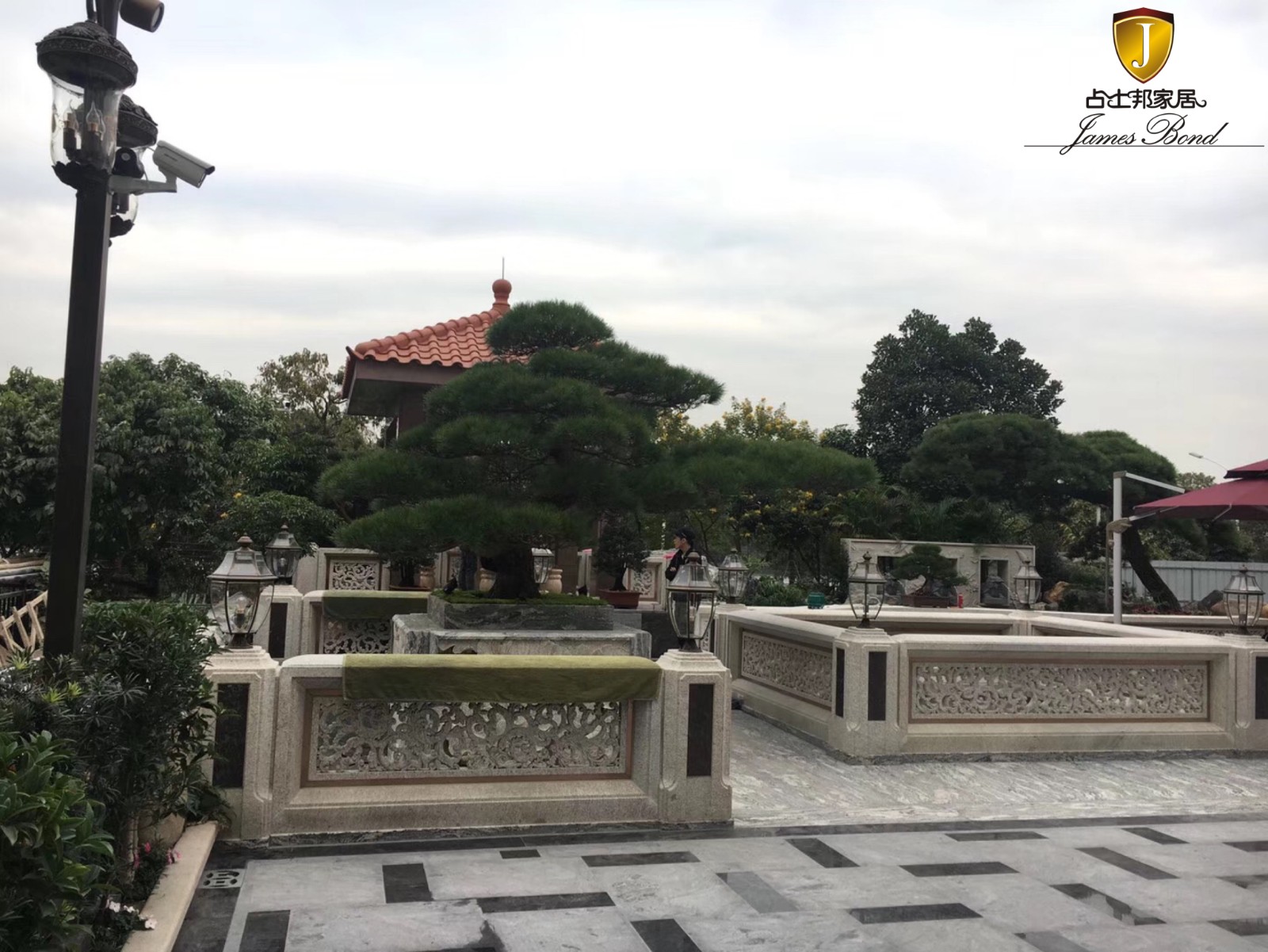 It's important to decorate a house, but furniture is just as important. Because furniture will accompany us for a long time, so choosing high quality classic furniture is a good choice for us! Mr. Huang chose the classic furniture of James Bond very well. Thank you for your support and appreciation!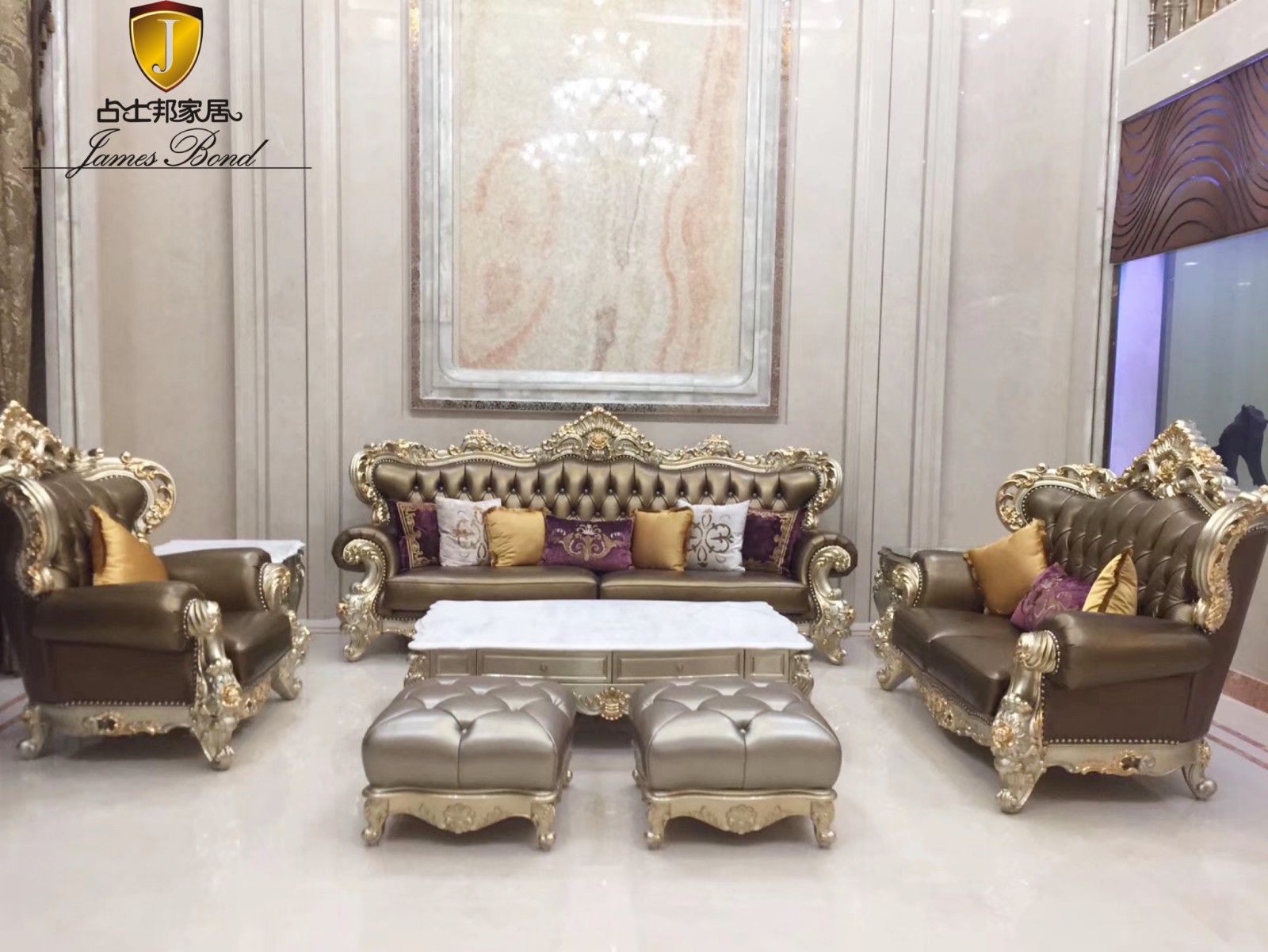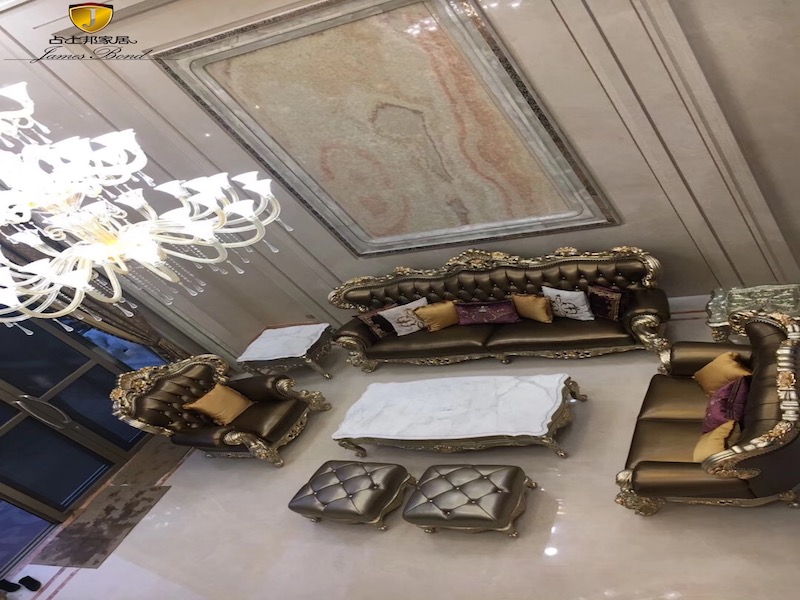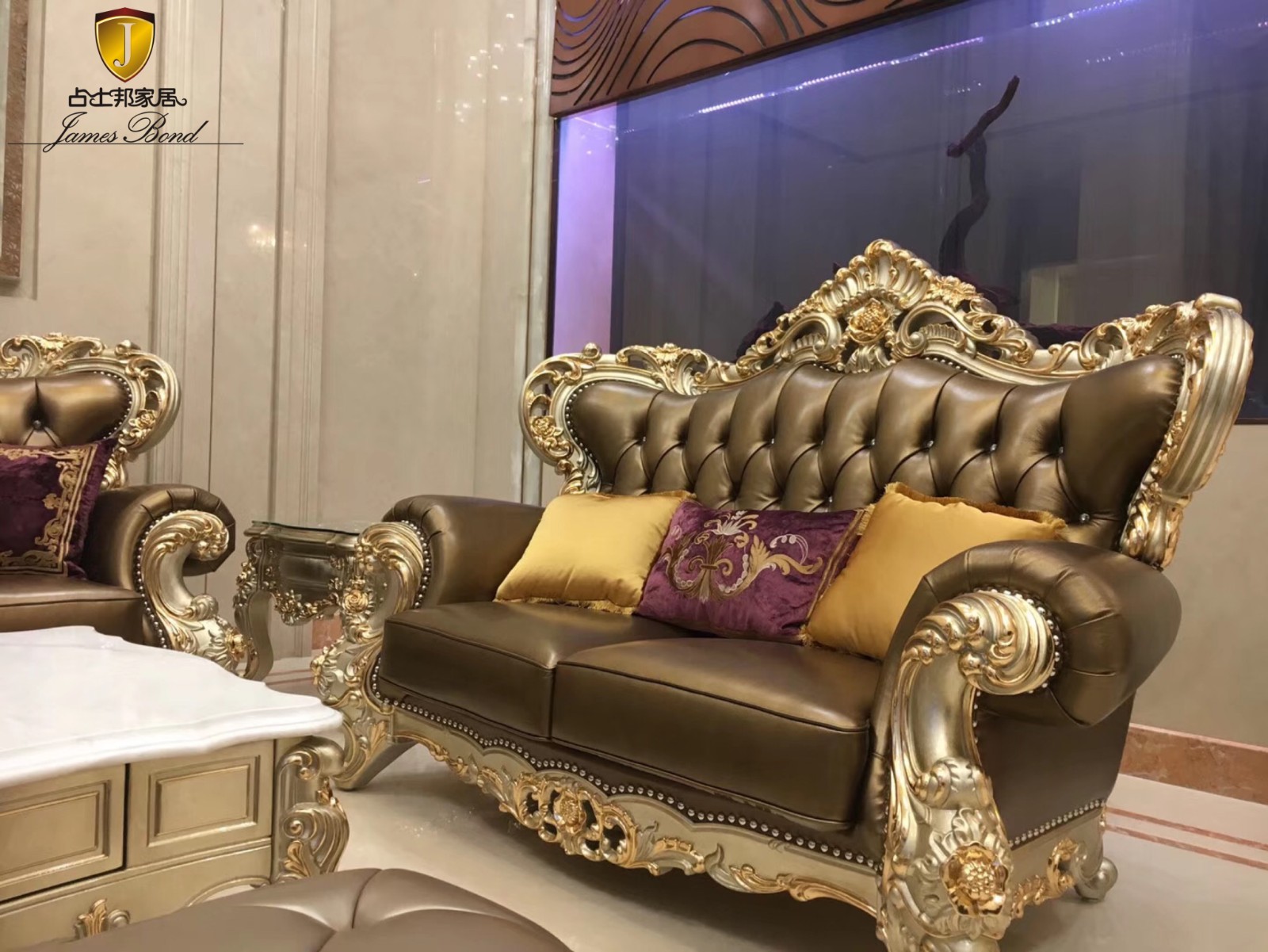 Mr. Huang's living room has a very high floor. He chose our luxurious classic sofa combination. We can see that many parts of the classic sofa are made of fine workmanship. Each sculpted shape is the crystallization of our 15 year experience craftsmen. Our James Bond has always been working, creating and producing with the concept of bringing high-quality furniture to customers!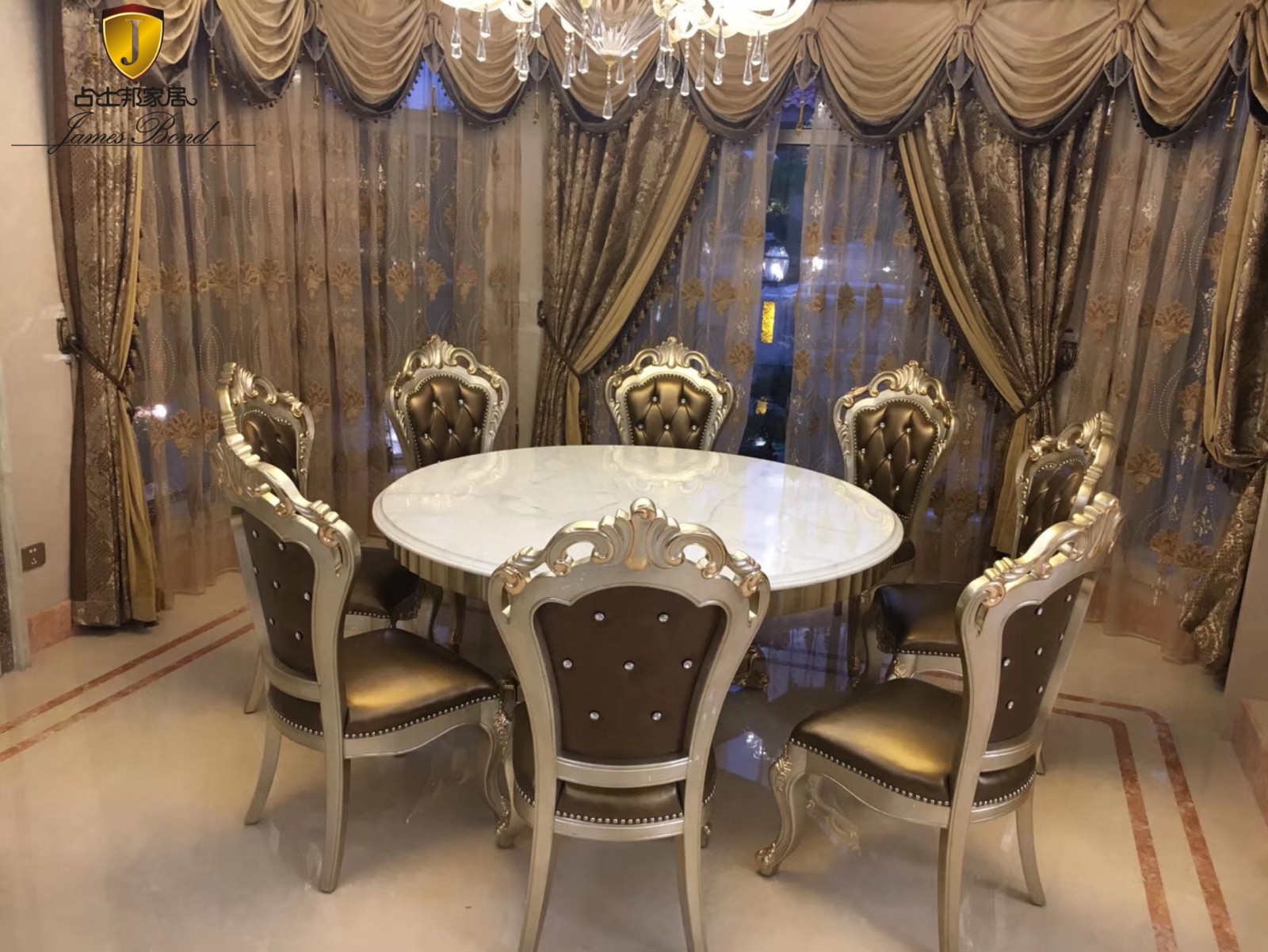 I don't know if my friends have found that the dining table and the dining chair are actually the same series of products as the sofa. They all use the latest technology, two colors of gold foil sticking technology. At present, only our factory can master this technology in China. With this technology, the furniture has a stronger sense of hierarchy and a more beautiful color!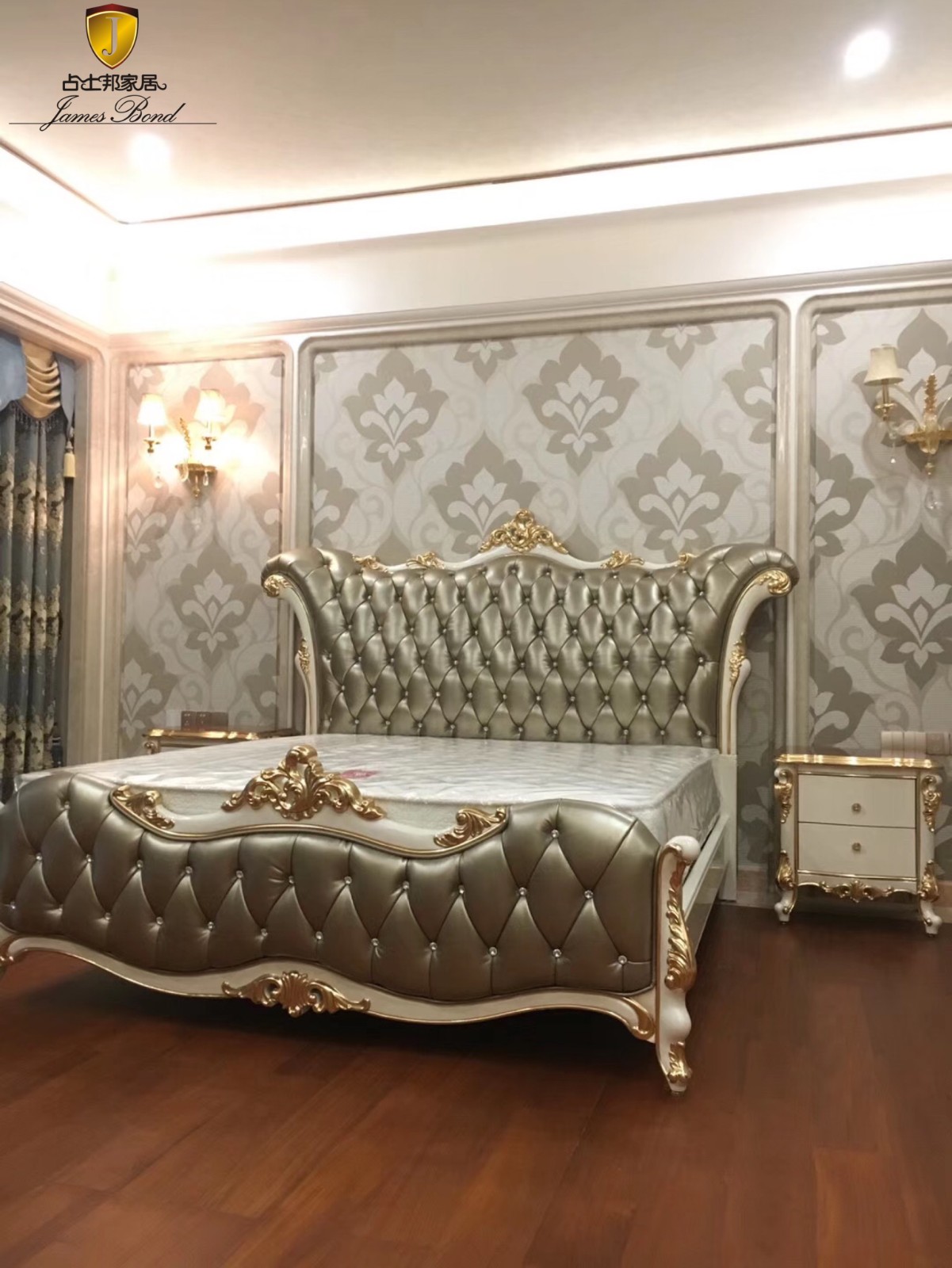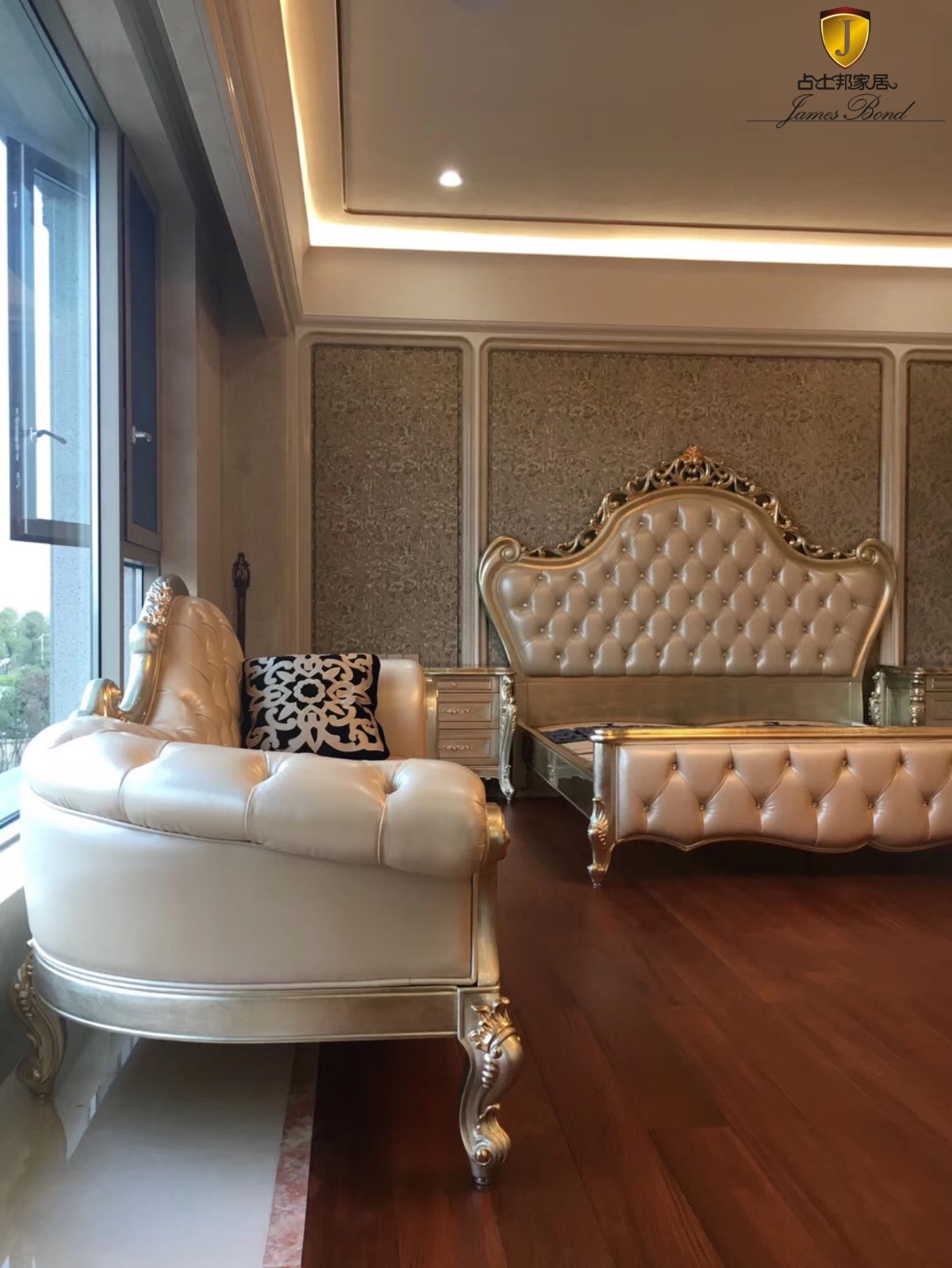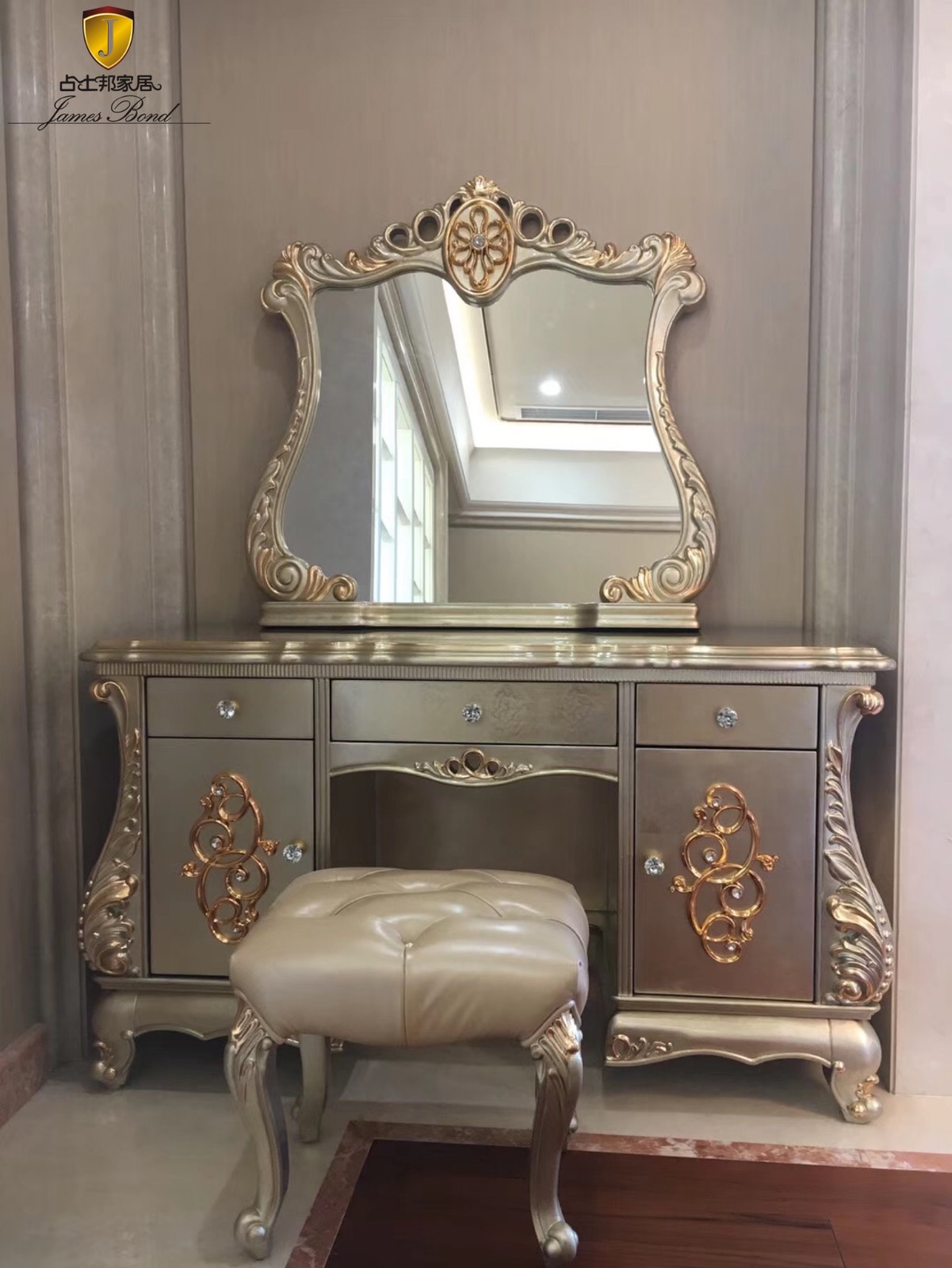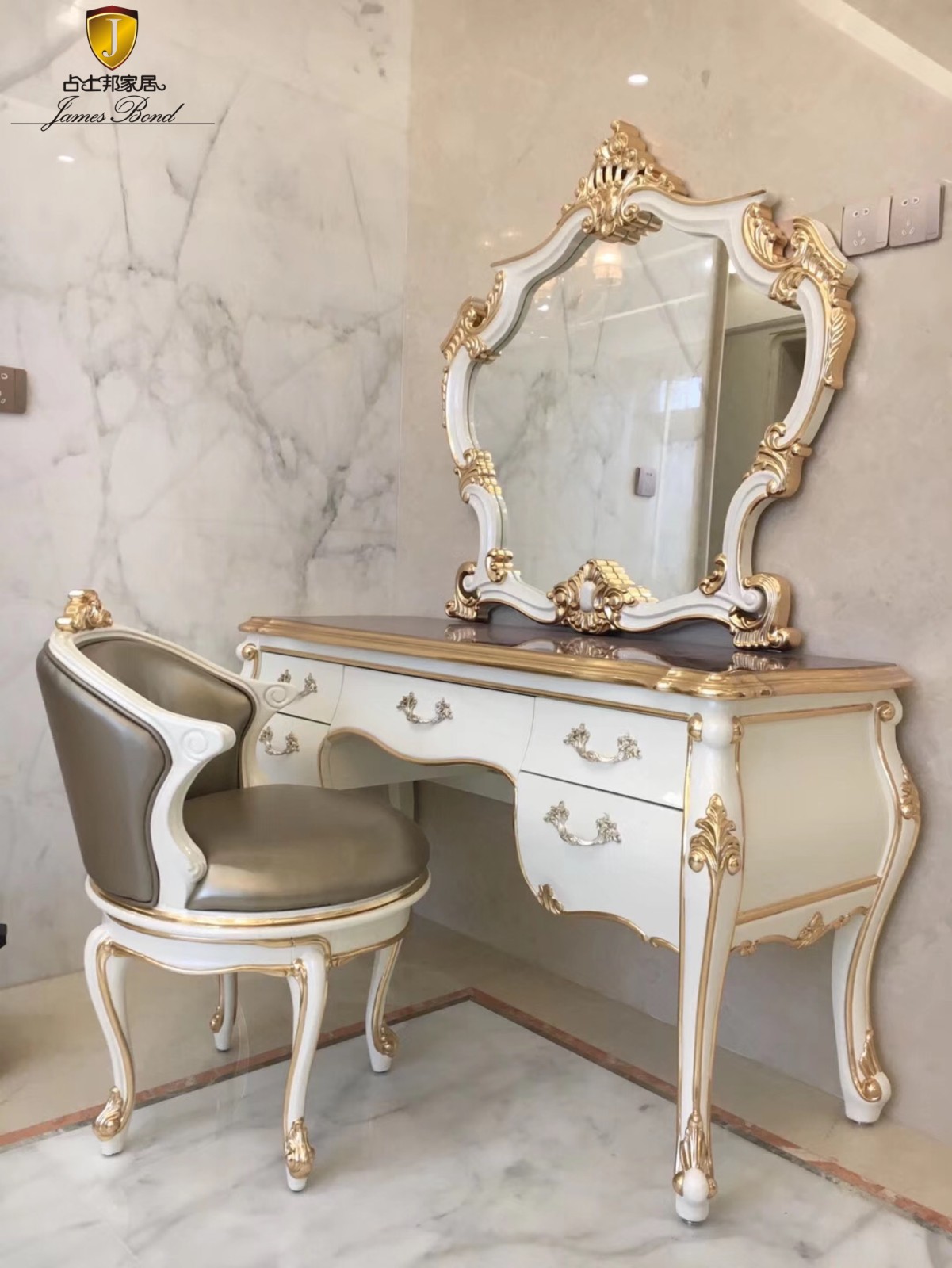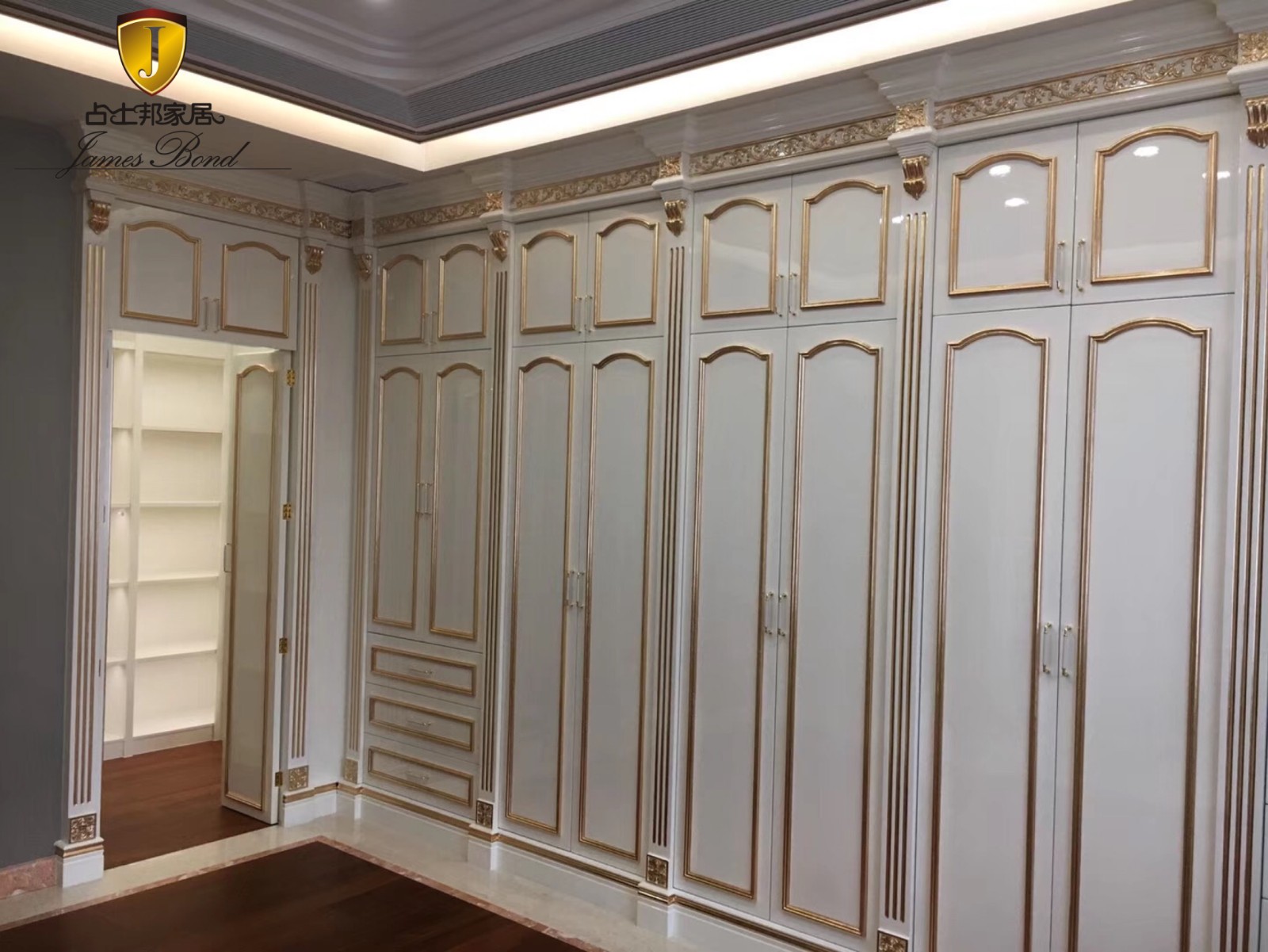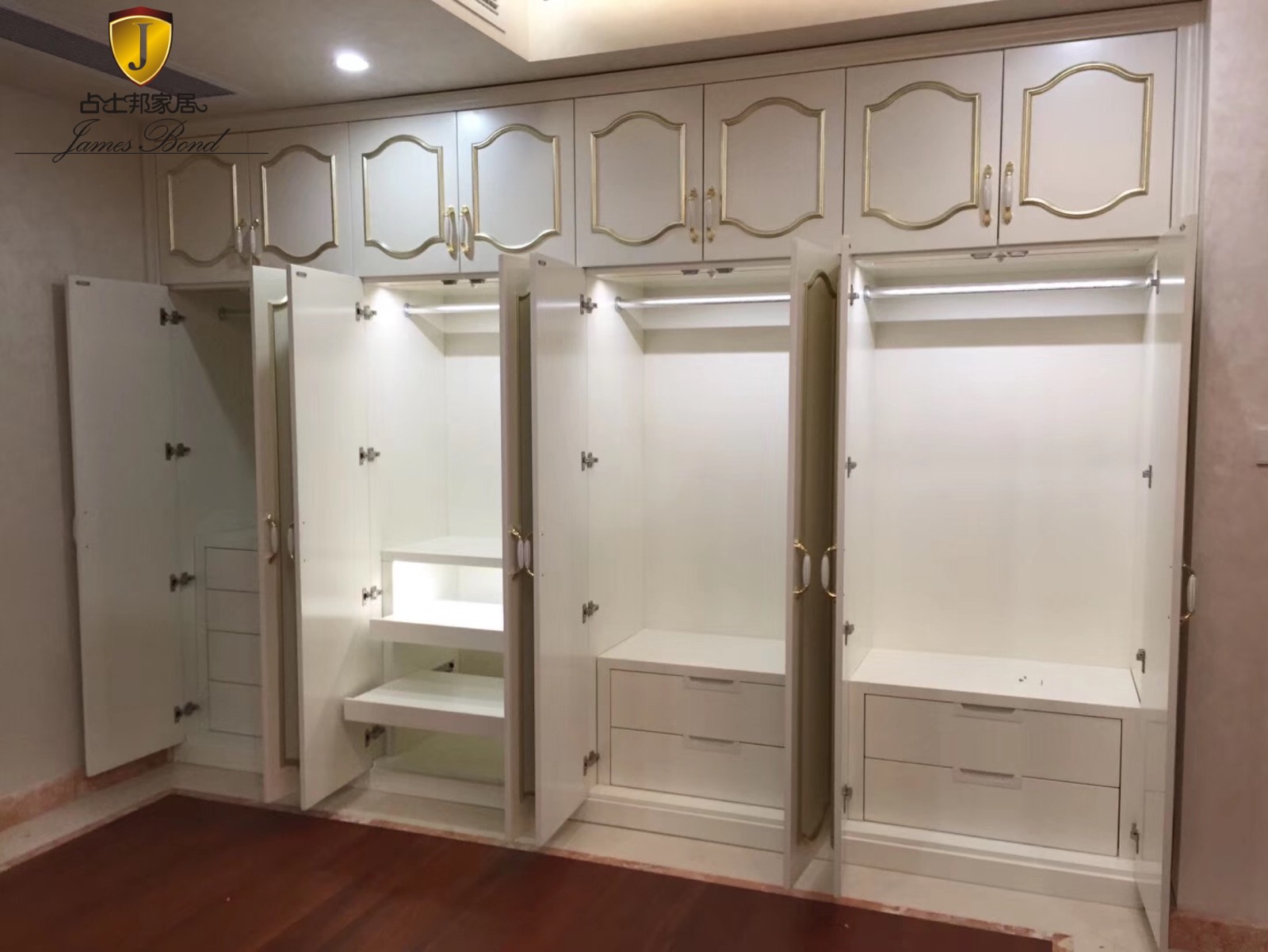 Next we see the master's room and the daughter's room. The classic bed with genuine leather, plus the beautiful dresser, the hostess and daughter can make up in front of the dresser. It's really a good thing for them to enjoy the beauty of furniture and their own beauty!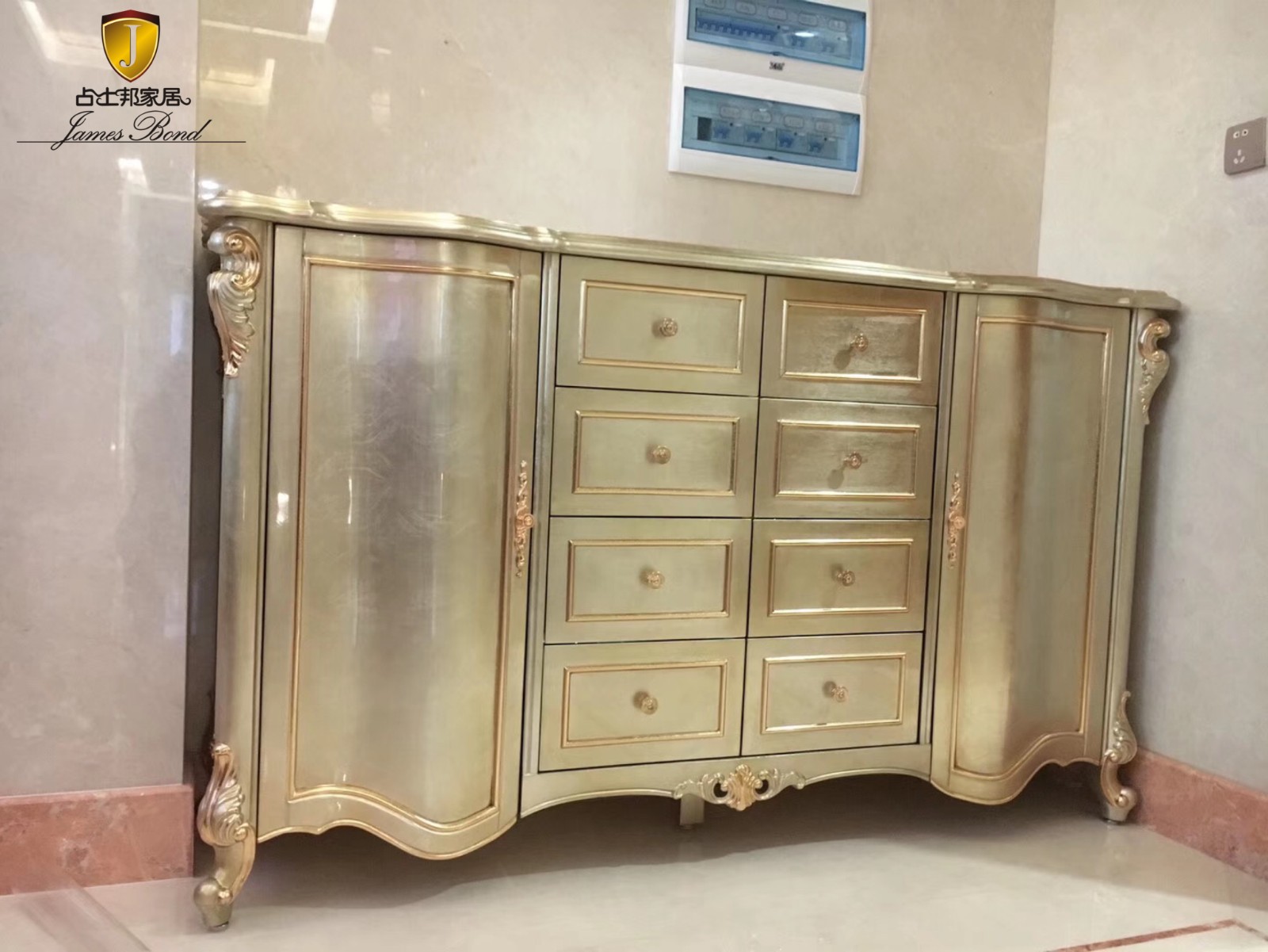 Champagne classic cabinet is also beautiful placed on the wall. Its design has many drawers, so that the owners can have more places to put their favorite items!