Carry out pre-shipment quality inspections for customers in Dubai
James Bond Furniture has specialized in the production of high-end classic furniture for 18 years. We already have a mature production system and quality inspection system. We will conduct 3 quality inspections during the production process, each will inspect the structure of the wooden frame, the integrity of the hand-applied gold leaf and the overall effect of the finished product!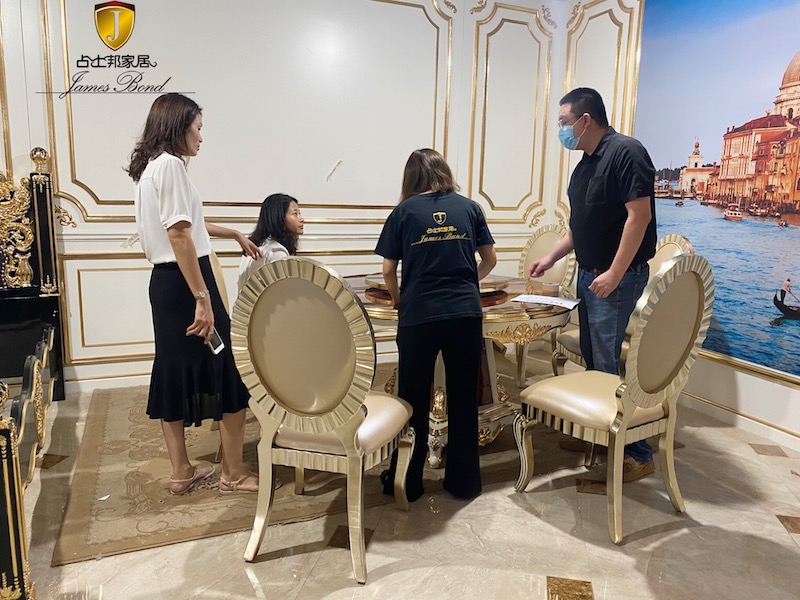 James Bond Furniture to serve customers for the purpose, to bring customers high quality service, high quality classic furniture and high quality transportation service. We attach great importance to the quality of our products. James Bond Furniture has the characteristics of long service life and high appreciation value!